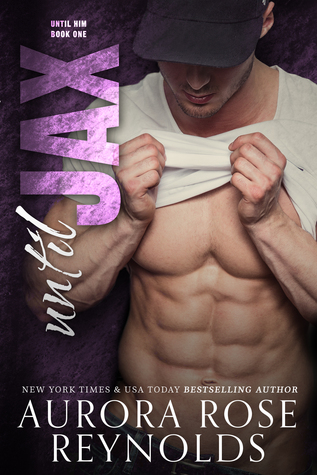 Synopsis
Ellie Anthony isn't looking for love. She isn't even looking for a man, but when Jax Mayson insists on keeping her and her daughter safe, she's left with no choice but to trust him. Now she just hopes she doesn't get hurt when she falls hard for a guy who's known for breaking hearts.
Jax Mayson knows that Ellie is his BOOM the moment he sees her. When he finds out she has a daughter, he realizes he wants a family, and he will do whatever is necessary to keep both of his girls safe, even if that means facing the demons from his past.
**************************************************
My Review
4 Awesome Stars!!
I've really been looking for this book, any book related to the Mayson's family I am all in for. After reading Until July and getting a small glimpse at Jax and Ellie at the end.I just knew it would be another book of ARR that I would love. I know people like to hate on insta-love and how it is so unrealistic and so on but I just don't care.I read books to escape reality, I don't need another dose of reality in books. Well it all depends on my mood and I was in an inst-love kind of mood so this book just did the trick.I don't think any books in the Until series has let me down and I just want more!
"You were made for me. You're everything I never knew I wanted."
Jax is the son of Cash and Lily and I adored that book and couldn't wait to see how this would go. I Loved Ellie and Jax's chemistry,they clicked so well. How they felt about each other and everything that came with the BOOM was new and different. Whilst Jax turned full on alpha, Ellie was cautious and I guess scared to jump into something so quickly. And well as you all know Mayson's don't exactly do the going slow, they kind of take over. Ellie has lived a rough life and when the opportunity to give Hope a safe house to live in she takes it, anything to keep Hope safe even if it means moving in with Jax. Jax was a loving alpha who just wanted to take care of Ellie and Hope. Aww Hope and Jax moments were adorable, he fit into their little family perfectly as Hope and Ellie fit right into his big family.
Okay one thing that was constantly on my mind when I read this book was frikin Sage's book. I can't even wait, I really need to know whats going to happen and how and when will we get his book? I need to know more about this situation. Looking forward to more in this series!
*Arc provided for an honest review*