Synopsis
Brynne Bennett is living the good life. An American art student at the University of London and part-time photographic model, she's putting her life back on track with school and lots of hard work. When ultra successful London businessman, Ethan Blackstone, buys her nude portrait, he isn't taking 'no' for an answer. He wants Brynne in his bed and makes plans to keep her there no matter what. His dominant nature captivates and ensnares despite the demons she carries inside her. But there are secrets in this relationship. Huge ones. Can Ethan free Brynne from the past that has marked her? Will Brynne let him or will the specters tormenting her resurface to destroy them both…
My Review
WOW!..4.5 hot Ethan Blackstone stars!!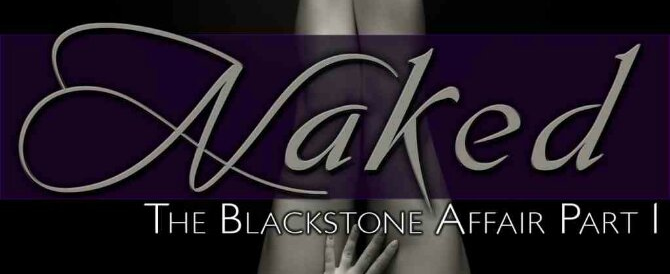 Fans of 50 shades and Crossfire series you should really check this series out!
"I want to be with you so badly right now. i want to take you home with me, and put you in my bed and have hours and hours with your body wrapped up in mine and to do with as I wish. I want to have you in the morning so when we wake up I can make you come, saying my name...I want to watch some crap TV show and have you fall asleep against me on the couch so I can watch you and hear you breathing"
After hearing so much on Ethan Blackstone i really had to read this series and find out what all the fuss was about..I am now a big Ethan Blackstone fan yay!!
I was hooked on this book right from the first page and finished the whole book at around 3am! And i still couldn't get enough so i jumped straight into the next one :D
Ethan Blackstone is a millionaire who owns Blackstone security and when he gets a phone-call to protect an American girl he isn't really interested..until he sees her picture.
"That picture changed everything. I was not the same after I saw it and I couldn't go back to the man I'd been before seeing it either. Not after we met that night on the street. My whole world altered because of a photograph. A photograph of my beautiful American girl."
Brynne Bennett is an American Art student at the University of London and part-time photographic model.When Ethan Blackstone enters her life and buys a nude of her,things change, fast. Brynne Bennett has a past that haunts her its the reason she has moved all the way to London. Ethan also has a past and secrets.He is intense, dominant, powerful and confident but he also is understanding and I love how protective he is.
"Because you're very special, Brynne."
"How special, Ethan?" I whispered because I was a little frightened to hear. I was frightened of my own feelings for him already. In such a short time he'd possessed me.
"For me? As special as it gets, baby." He smiled his signature one side up twist and made my stomach flutter."
I want to know soo much more about them both and cant wait for their pasts to be revealed.This is a short, fast paced book that keeps you hooked till the very end!
Okay I knew the ending part would happen in a round about way!
Yet i was still like..
Buy Links