About this Author
David writes satire and humor within a variety of genres. He writes the kind of stories that he'd like to see written and wants to give readers something special and reflective of the exciting times in which we live.
His short stories have appeared in Out of the Gutter, Escape Velocity and the Bizarro Press.Check out his poems at davidwallacefleming.com
~~~~~~~~~~~~~~~~~~~~~~~~~~~~~~~~~~~~~~~~~~~~~~~~~~~~~~
1. Which one book will always stay with you?
The one book that will always stay with me is Watchers by Dean R. Koontz. That dog was smart!
2. When did you decide you wanted to become a writer?
Around my second year in elementary school, I learned that I could use the written word as a subversive force against the establishment. I would write letters to my teacher, poking fun at a puppet show that she would put on and the class would laugh. This won me many friends and great influence. I've been H.O.L. ever since… (Hooked On Letters). On some nights, they call to me while I sleep…
3. Fav book from your childhood?
My favorite book from childhood is "The Monster at the End of This Book" because it delivers.
F. Scott Fitzgerald is the greatest prose stylist and also my favorite.
5. Are any of the characters you write about similar to you? If so how are they similar?
A good deal of my characters are megalomaniacal jerks, so, no relation. (Some of my characters are based mostly on me but let's keep that between us).
6. If you could kill one character from any book who would it be and why?
Many fictional villains are deserving of death! But, I find, when a villain truly offends, the best way to kill them is to close the book or power down the Kindle. My favorite villain is Janice Altrice from Charles Bukowski's short story "The Upward Bird." I didn't want to kill her, however, because she made me laugh.
7. If you could be any paranormal being for a day which would you choose to be and why?
This response may not be appropriate, but I have always yearned for the ability to launch blue fireballs from my hands while going "HADOUKEN!" Ryu of Street Fighter II has this ability. (It's my favorite video game). Hadouken! … nothing.
Bigfoot Crank Stomp by Erik Williams
9. One thing not many people know about you is...
One thing many people don't know about me is that I prefer werewolves to vampires. Werewolves are more thoughtful and concerned about the aftermath of their powers.
10.What inspires you to write?
The opportunity to surprise readers with something novel inspires me!
~~~~~~~~~~~~~~~~~~~~~~~~~~~~~~~~~~~~~~~~~~~~~~~~~~~~~~
Books By David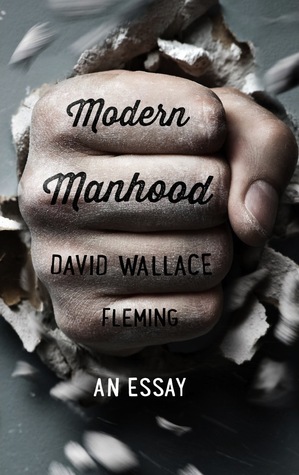 ~~~~~~~~~~~~~~~~~~~~~~~~~~~~~~~~~~~~~~~~~~~~~~~~~~~~~~
Giveaway