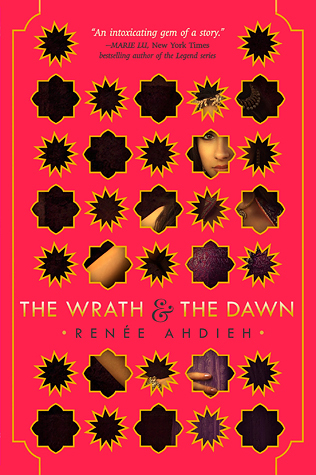 Synopsis
One Life to One Dawn.
In a land ruled by a murderous boy-king, each dawn brings heartache to a new family. Khalid, the eighteen-year-old Caliph of Khorasan, is a monster. Each night he takes a new bride only to have a silk cord wrapped around her throat come morning. When sixteen-year-old Shahrzad's dearest friend falls victim to Khalid, Shahrzad vows vengeance and volunteers to be his next bride. Shahrzad is determined not only to stay alive, but to end the caliph's reign of terror once and for all.
Night after night, Shahrzad beguiles Khalid, weaving stories that enchant, ensuring her survival, though she knows each dawn could be her last. But something she never expected begins to happen: Khalid is nothing like what she'd imagined him to be. This monster is a boy with a tormented heart. Incredibly, Shahrzad finds herself falling in love. How is this possible? It's an unforgivable betrayal. Still, Shahrzad has come to understand all is not as it seems in this palace of marble and stone. She resolves to uncover whatever secrets lurk and, despite her love, be ready to take Khalid's life as retribution for the many lives he's stolen. Can their love survive this world of stories and secrets?
Inspired by
A Thousand and One Nights
,
The Wrath and the Dawn
is a sumptuous and enthralling read from beginning to end.
**************************************
My Review
5 Royal Stars!!
The Wrath and the Dawn is book one in this series, I'm sure sure how many books will be in it or if it will be a duology but I am hoping for more than just the two because I don't think I will ever want it to end. I was swept away with this amazing storyline and I need more, so much more.
"My soul sees its equal in you."
I randomly came upon this book because someone on Goodreads had liked a 5 star review and I was wanting to find a good book to get into. When I clicked on it and read the synopsis I was like oh this story I have heard of. Someone told me it or read it to me and for the life in me I can not remember who. If it is you, you the person reading this review do let me know! This story always intrigued me since the moment I heard it and so I got this book.
First let me touch on the fact that me and YA have quite a bumpy relationship. I always say I'm not a massive fan because I find that the characters or storyline is just not for me and characters come across immature. BUT then we get the amazing YA books that make you question if that was a YA novel you read because it blew your mind. This was soo one of those extraordinary ones that takes you away to a whole new world and when you close the book you realise how dull reality is compared to this colourful setting of this book.
The writing had a poetic essence to it taking you away into a far away land. The characters were amazing I need to know more, what the hell happened? What will happen next. Tariq annoyed me, just go away! And Jalal intrigued me I want to see him getting maybe a few chapters in the next book or having his own book because I need to know his story and how he reacts to what happens near the end of the book. Khalid, the King is such a tortured soul and he deserves happiness and I'm hoping it all ends well and he gets a happily ever after. I'm hoping Shahrzad is pregnant *fingers crossed*
The release date is too far away!!