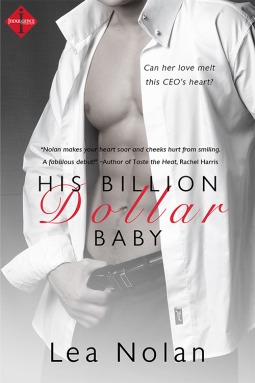 Synopsis
Burned by love and grieving over his brother's death, sexy billionaire CEO Carter Anderson wants nothing more than to protect his family. So when beautiful and unassuming physical therapist Gwen Radley shows up at the funeral, pregnant with his brother's baby, Carter's certain she wants an interest in the Anderson empire—and both his suspicion and attraction grow when circumstances force Gwen to move into his family's mansion.
An orphan, Gwen's never wanted anything more than a family, and she finds in the Andersons a place she and her baby might belong. When Gwen's therapy expertise leads to long hours of intense, late-night collaboration on a lucrative project, the attraction between her and Carter leads to a night of white-hot passion. But Carter's distrust remains, leading them both to wonder if he will ever embrace his brother's baby—or the love that's blooming between them.
~~~~~~~~~~~~~~~~~~~~~~~~~~~~~~~~~~~~~~~~~~
My Review
4 Stars!
'Desire fired in his chest, stroking his passion and squelching any well-laid plan to stay away from her.'
Okay so I wanted a book where the woman has a kid or is pregnant or something..Now you are probably like whaaaat? Yeah I don't even know why but that's the book i was looking for and well I could have just asked right? on facebook or here or anywhere but at the time I was too lazy to even do that pft! So in the end I found this book on Net Galley when I was randomly browsing. Looking on Goodreads and finding out that not many people have reviewed it at the moment which made me nervous..is it just me that that happens to? I need to see that a lot of people have reviewed the book I want to read < this somehow calms me and makes me think ahh it can't be that crap if there are so many reviews (even if they are a mixture of good and bad)
I really enjoyed this book, I didn't really think it would be all that, just a short normal okay-ish book so i was surprised when I finished it in one go and wanted more.I thought it would be longer as I prefer longer books to short ones but oh well it was still an enjoyable read.
So yeah let me get to the story since I seem to be rambling!
Carter Anderson is sexy billionaire CEO with a reputation of being a player. He has been betrayed in the past which leaves a bitter taste in his mouth, he can't seem to get passed it.So at his brothers funeral when he meets Gwen Radley he automatically thinks she doing it all for money. Gwen claims to be pregnant with Carter's brother's baby.
'She was tempting, no doubt, but below that beguiling exterior laid the heart of a woman like any other.One who couldn't be trusted because she would indisputably, exploit you and rip out your heart.'
Gwen Radley has never had much as she is an orphan, she always longer for family but she didn't expect it to be like this. She goes to Ben's funeral to put a picture in his casket a little piece of the baby he will never get to know. Being discreet doesn't work out and things get messy when Carter steps in claiming that she obviously wants money.That this is all a lie. She never knew a one night stand would bring her to this.
Ahh these two were constantly going at each other and at times I just wanted to smack Carter for being a mean little shit.I understood how what he went through in the past messed him up but he really needed to let it go and see past his own issues. I adored him at times and other times not so much but hey it happens.Loved the happy ending, even though this book was predictable its still a great quick read.
Gwen is a strong character, after all she went through she had to be.Things keep going wrong for her yet she never quits, she carries on with her head held high and never gives up.They are both stubborn at times which at times made things worse.
I loved the work Gwen did with Carter's dad and how she helped bring the family together and make it stronger.
*ARC provided by NetGalley for an honest review*