Synopsis
Fifty years ago the Commander came into power and murdered all who opposed him. In his warped mind, the seven deadly sins were the downfall of society. He created the Hole where sinners are branded according to their sins and might survive a few years. At best.
Now LUST wraps around my neck like blue fingers strangling me. I've been accused of a crime I didn't commit and now the Hole is my new home.
Darkness. Death. Violence. Pain.
Now every day is a fight for survival. But I won't die. I won't let them win.
The Hole can't keep me. The Hole can't break me.
I am more than my brand. I'm a fighter.
My name is Lexi Hamilton, and this is my story.
**********

My Review
5 BRILLIANT, HEART RACING,CAPTIVATING DYSTOPIAN STARS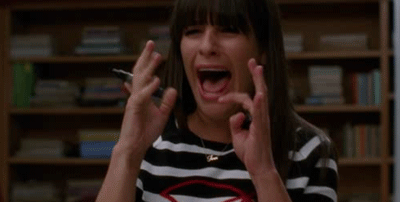 "Never did I imagine they'd come for me. Never did I imagine all those nights I heard them dragging someone else away that I'd join them."
The book is set post World War V. The commander, a cold hearted man who wants to eradicate all sins by locking up sinners in a place called The Hole,there is no trial.He has took over the country and everyone is under his control.Anyone who speaks out against him will be branded a sinner or executed.
"You can overcome anything...short of death."
Lexi Hamilton has been accused and guards have come to take her away to The Hole,she doesn't have a chance to defend herself..there is no trial.Screaming that she has been falsely accused would result in torture or death.She is branded around her neck with LUST.She may not have committed the crime but The Hole is now her new home.Survival is key.
The Seven Deadly Sins:
Lust ~ Blue
Gluttony ~ Orange
Greed ~ Yellow
Sloth ~ Black
Wrath ~ Red
Envy ~ Green
Pride ~ Purple
This is an awesome,fast paced, heart wrenching romance.I was sucked into this imaginary world right from page 1.I was captivated by the environment, the disturbing scenes and the story. I'm sure The Hole is just another word for Hell! It is so creepy,gritty and made my skin crawl.
"I don't want to die, but at the same time, I wish I were dead."
Lexi Hamilton is a strong, brave fighter.She fights for survival and for freedom.You couldn't help but sympathise with her, can you imagine this even happening to you? :O
The Hole can't keep me. The Hole can't break me.
I am more than my brand. I'm a fighter.
My name is Lexi Hamilton, and this is my story.
She is assigned a guard to watch her. Cole is a strong, loyal(don't forget hot) guard ;) He isn't like most of the guards, who treat sinners like dirt. In the midst of chaos a relationship is formed between guard and sinner. Lexi and Cole's feelings become stronger as days go by but its wrong. For a Guard to love a Sinner is like committing suicide in the worst possible way.If they are accused they will be tortured and killed.
"Shhh..." He grips me closer to his body and then softly whispers in my ear, "I'm about to kiss you, and once I start I won't be able to stop. Just thought I should warn you."
Now lets get down to the important character in this book...Zeus ;)
The loving protective awesome dog! I loved this dog he is always there for Lexi when she needs him!
Abi Ketner and Missy Kalicicki did a superb job with this book I cant wait for more! I want to know more about Cole!
**ARC courtesy of the authors via Netgalley in exchange for an honest review**
**********
Buy Links
Amazon UK:
http://www.amazon.co.uk/dp/B00DOPHK56
Amazon US:
http://www.amazon.com/dp/B00DOPHK56