Synopsis
Caleb is a man with a singular interest in revenge. Kidnapped as a young boy and sold into slavery by a power-hungry mobster, he has thought of nothing but vengeance. For twelve years he has immersed himself in the world of pleasure slaves searching for the one man he holds ultimately responsible. Finally, the architect of his suffering has emerged with a new identity, but not a new nature. If Caleb is to get close enough to strike, he must become the very thing he abhors and kidnap a beautiful girl to train her to be all that he once was.
Eighteen-year-old Olivia Ruiz has just woken up in a strange place. Blindfolded and bound, there is only a calm male voice to welcome her. His name is Caleb, though he demands to be called Master. Olivia is young, beautiful, naïve and willful to a fault. She has a dark sensuality that cannot be hidden or denied, though she tries to accomplish both. Although she is frightened by the strong, sadistic, and arrogant man who holds her prisoner, what keeps Olivia awake in the dark is her unwelcome attraction to him.
WARNING: This book contains very disturbing situations, dubious consent, strong language, and graphic violence.
My Review
4 Captivating And Disturbing Stars!!
Why did i wait so long to start this series!?
So I finally started this book after seeing so many good reviews on it.I hoped this would be as good as everyone made it out to be..and well I wasn't disappointed!This book was captivating and utter mindfuck. It had many disturbing scenes yet I really liked the book!
Throughout this book you are shown how your upbringing plays a really big part in how you turn out.No one is born evil, sadistic or killers, things in your past effect you more than you can imagine.Also it shows circumstances change people some for the better and others for the worse.
"Could she sense her life as she knew it hanging precariously in the balance? Could she feel his eyes on her? Did she have a sixth sense for monsters? The thought of it made him smile"
I loved the writing style and how everything flowed together it kept me hooked right until the end. Bravo CJ.Roberts!
"People often believed they were safer in the light, thinking monsters only came out at night. But safety – like light – is a façade."
The story is centered around Olivia's kidnapping by Caleb for revenge.He needs to train Olivia to be a pleasure slave and then sell her to the man he wants to destroy.
Olivia wakes up in a strange place bound and blindfolded its truly her worst nightmare come to life.The man to welcome her is Caleb though he demands to be called master and she it his pet or kitten.
Caleb..Caleb..where the hell do I begin.He is so confusing and fucked up.One minute he is nice next minute he is so cold! Ahhhh
Caleb is kidnapped as a young boy and sold into slavery by a power-hungry mobster, he has thought of nothing but vengeance. For twelve years he has immersed himself in the world of pleasure slaves searching for the one man he holds ultimately responsible.
I just didn't know what to think of him.He had a crap past but does it make it okay to hurt others? Its all he knows he never had another choice? But everyone has choices!Is he a victim of his brutal past? Is he just a tortured soul who wants to be loved? Damn it I don't know but
I just cant hate him!
"He was my tormentor and my solace; the creator of the dark and the light within."
Caleb's behaviour changes throughout the book he can be cold and dominating and evil but you also see the caring soft side that very few knew existed.And he made me chuckle with some of the things he came out with!!
"A million dollars? A bit much don't you think?"
"Fuck you."
Caleb smiled, the self indulgent little shit. "My apologies," he mocked with a slight forward bow, "What I meant to say is: no pussy's that good. Though yours does come close."
I loved Olivia's character she never stopped fighting! She is feisty and brave.She is a survivor..you just cant prevent bad things from happening no matter how hard you try.
The book starts off in Calebs POV and shifts to Olivia's..I loved being in Caleb's head to see that he wasn't all bad and sometimes he had to do bad things even when he didn't want to.If you see it with just Olivia's POV he is more evil than nice but having Caleb's POV balances it out (Actually it just makes you love Caleb)
"Like a Falcon, she needed the dark to understand who her master was. She would learn to trust him, to rely upon him, to anticipate what he wanted from her. And like any master with his salt, he would reward her for her obedience. He would be exceedingly firm, but he would also be as fair as he could be. He had not chosen the instrument of his revenge at random. He had chosen a beautiful submissive. And what was a submissive if not adaptable -if not a survivor?"
Overall I really enjoyed this book!
Seduced in the Dark here I come..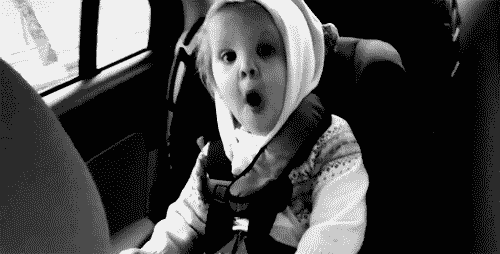 ~~~~~~~~~~~~
Buy Links
UK Amazon:
http://www.amazon.co.uk/dp/B005JZHN8S
US Amazon:
http://www.amazon.com/dp/B005JZHN8S